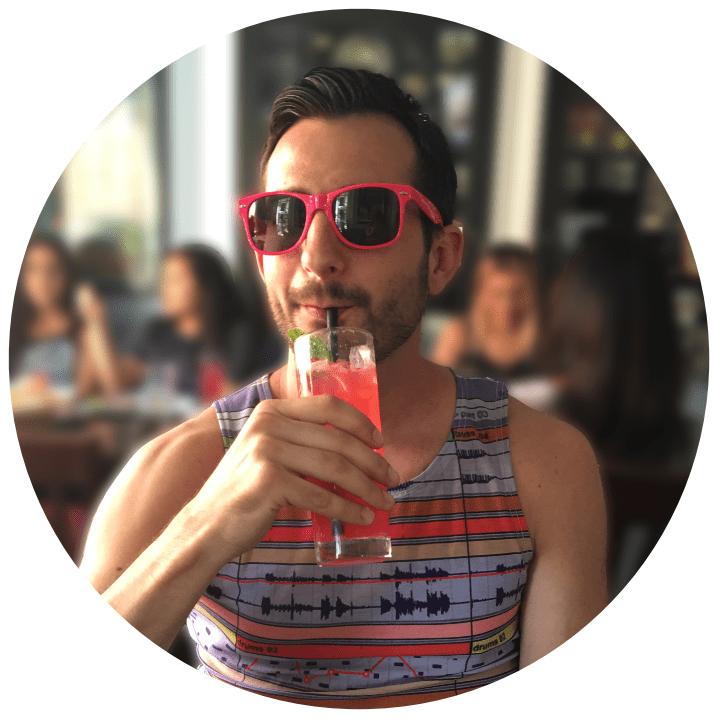 Hi, my name is Ben Baron and I make things!
iSub Music Streamer is solely developed and supported by myself. I have been writing iOS and Mac apps for over 10 years — since 2009 — with iSub releasing the the App Store in early 2010.
Since then, I have helped Anghami — a Spotify competitor in the MENA region — get their initial funding using a modified version of iSub before staying on board to build their iOS app to over 1 million downloads and over 300,000 active users.
I left Anghami to work at Apple as a Senior Engineer on the first few Photos for Mac releases, then entered the startup scene for a few years.
How does it work?
iSub Music Streamer is a 3rd party client for a variety of personal media servers that use the Subsonic API.
That means that you first install a compatible media server such as Airsonic on your home computer, Raspberry Pi, or web server; load your music up; then stream it from iSub.
See full setup instructions here [TODO: Link and make page]
Recommended media servers:
Airsonic - A 100% free and open source fork of Subsonic
Subsonic - The original (now closed source and has monthly fee)
Navidrome - A 100% free and open source media server with a Subsonic compatible API
Why Choose iSub?
No Monthly Fees!
Streaming services like Spotify and Apple Music charge around $10/mo. Cloud services have monthly storage fees, and can add up to hundreds of dollars per year if you have a sizable music collection. Then if you stop paying, you lose access to all of your music and carefully curated playlists.
With iSub, you pay once and use it forever.
Better Than Cloud Streaming
If you're already paying for cloud storage from a service like Dropbox or Google Drive, you be considering using an app to just stream your music directly from there.
While that does work, since you're accessing the files directly without the help of media server software, there are some serious downsides.
With cloud streaming, there is no transcoding. Say goodbye to your precious mobile data if you have a lot of FLAC or high bitrate MP3 files.
With cloud streaming, there is no song metadata. A media server will scan all of your files and read the metadata such as artist, album, and song title information and other audio file tags.
The only way to get that information from a cloud service is to download part of the audio file itself and read the tags or start playing the song. That means you'll be seeing lists of simple file names instead of the full song information.
Control Your Music
Streaming services like Spotify and Apple Music frequently lose access to portions of their collections due to expired licenses. If you've used these services for any length of time, I'm sure you've seen songs in your favorites list randomly disappear or become unplayable. With iSub Music Streamer that can never happen because it's your own personal music collection.
Streaming services don't have concert recordings, DJ mixes, audio books, or other audio files you may have in your collection. Mainstream music services generally only provide access to standard albums and singles and are missing a lot of indie music you may have in your collection. That's not to mention the complete lack of DJ mixes and concert recordings.
Are you a huge Phish fan and have their whole back catalog of live shows? Are you a big electronic music fan and have a huge collection of your favorite DJ mixes? Maybe you buy a lot of indie music on Bandcamp or download songs that unsigned artists make available for free on SoundCloud? Or maybe you spent days or weeks ripping your massive CD collection full of albums from local bands and specific releasee of popular albums that aren't commonly available?
With iSub Music Streamer you get full access to your collection, no matter what you have and no matter what audio format!
Support Open Source
iSub is open source software, licensed under the GPLv3. While Subsonic, the server software that iSub was originally designed to connect to was originally also GPL software, the creator decided to take it closed source a few years ago.
Luckily, since then various forks of the last open source version have sprung up to keep the open source spirit alive. The most popular of which is currently Airsonic, which uses the same Subsonic API and is fully compatible with iSub.